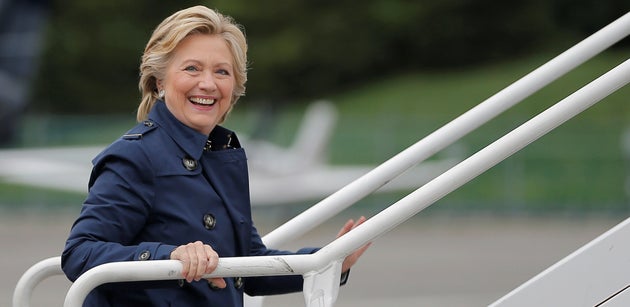 The Arizona Republic lost subscribers and received a death threat after endorsing Democratic presidential nominee Hillary Clinton on Tuesday.
Several traditionally conservative newspapers are getting behind Democratic presidential nominee Hillary Clinton this year.
"Well it's been crazy around here," said Phil Boas, director of the Arizona Republic's editorial page, according to USA Today. "We're getting a lot of reaction both locally and national. I don't believe true readers of the editorial page are surprised by this at all, because over the past year we have been
writing scathing, scalding articles about Donald Trump."
Boas told The New York Times there was no consideration of disgruntled readers in his paper's decision to back a Democrat for the first time in its 126-year history.
"We know we're doing the right thing," he said. "We feel very good about this decision."
The Arizona Republic's editorial said GOP presidential nominee Trump "is not conservative and he is not qualified." Other reasons the editorial board cited for not backing the brash businessman included lack of foreign policy proposals, his refusal to release his tax returns and his insulting comments about women and minorities.
"Each of those comments show a stunning lack of human decency, empathy and respect," the editorial board wrote.
Other traditionally conservative papers have lined up behind Clinton in this year's election, including the Dallas Morning News and the Cincinnati Enquirer. The Detroit News, New Hampshire Union Leader and Richmond Times-Dispatch each chose to endorse Libertarian candidate Gary Johnson over Trump.
Source: HuffPost