Buhari Support Organisation Headquarters Deserted Four Months After Inauguration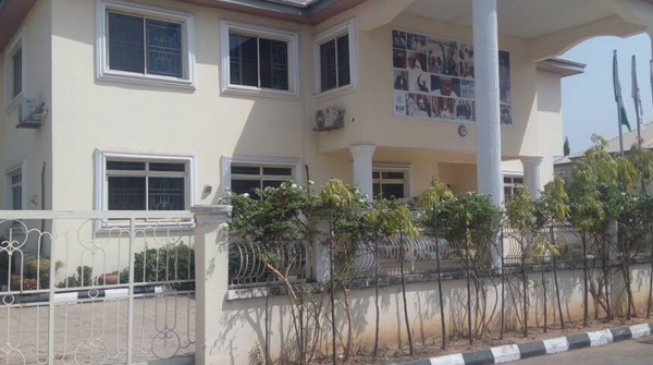 Four months after Vice-President Yemi Osinbajo inaugurated the Buhari Support Organisation (BSO) office at Jabi, Abuja, the place has been deserted.
Represented by Muhammad Bello, minister of the federal capital territory, the nation's number two citizen inaugurated the office on October 17, 2017.
At least three governors -Yahaya Bello (Kogi), Simon Lalong (Plateau) and Mohammed Abubakar (Bauchi) attended the inauguration.
Also in attendance were Mansu Dan Ali, minister of defence; Ita Enang, senior special assistant to the
president on legislative matters (senate) and Hameed Ali, comptroller-general of customs who is chairman of BSO.
While speaking at the occasion, Ali charged members to rekindle the journey they started in 2015.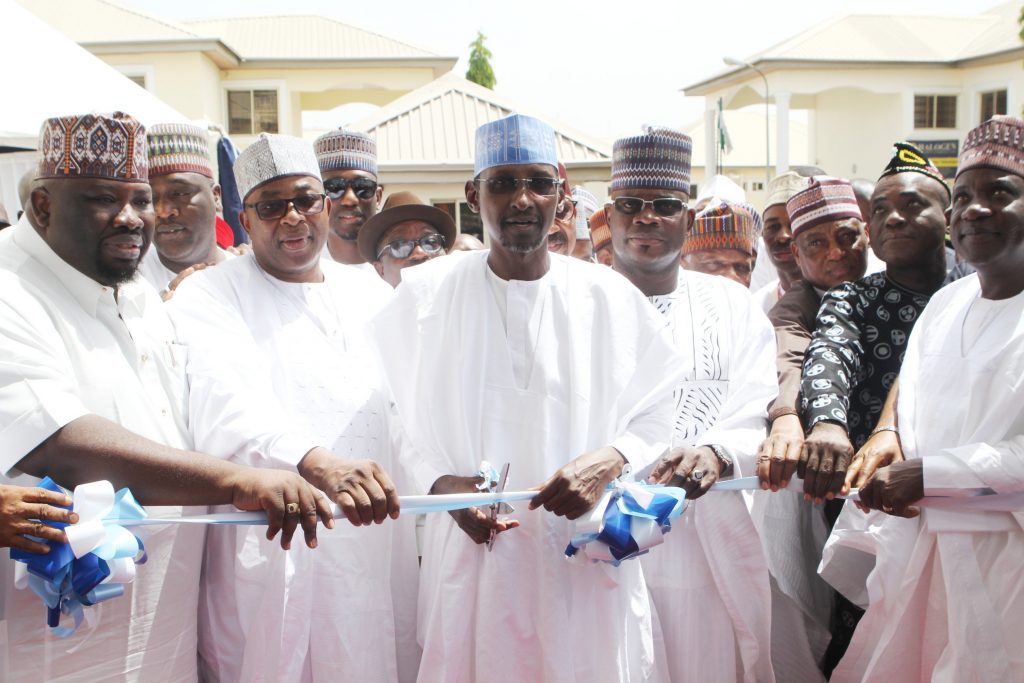 Dignitaries during the inauguration of BSO headquarters
He said while that journey led to entrenching a government of change in Nigeria, this time around, the focus of the organisation is the "sustenance of good governance" which has become the hallmark of the current administration.
During the last election, BSO was actively involved in the campaign of President Muhammadu Buhari.
But rather than consolidating its achievement, the group seems to be lacking the coordination needed for the next election year.
When TheCable visited BSO office last week, it was under lock and key. Only two security guards were seen in the building.
There was no single car parked in the compound. One of the security guards said no one had visited the place that week.
There are reports that the Buhari Support Group (BSG) has taken over the activities of the 2019 campaign.
On January 20, Adebayo Shittu, minister of communications who is BSG coordinator in the south-west, opened a campaign office of the group in Ibadan, Oyo state capital.
Ministers, ex-governors, former senator and top members of the ruling All Progressives Congress (APC) were in attendance.
Abu Ibrahim, chairman, board of trustees (BoT) of BSG, is also said to be receiving massive support ahead of the 2019 election.
But Ibrahim Dauda, national coordinator of the BSO, said his people were still preparing for 2019.
Dauda told TheCable that it is incorrect nothing to say activities are not taking place at the organisation's head office.
He promised that the drums would be rolled out in the months ahead.
"That is an assumption of people who are expecting something different. The politics is just starting and what is going on is more of consultation and strategy," he said.
"It is when the campaign starts in earnest that when you will see the activities they expect to see. Not only the BSO, all political structures are at this stage most of them are doing consultation, planning and strategy and these are not things you do in the office.
"In the shortest possible time, you will begin to see activities come from our angle.