Court Declares The Power Of Ikoyi Registry To Conduct Marriages In Lagos NULL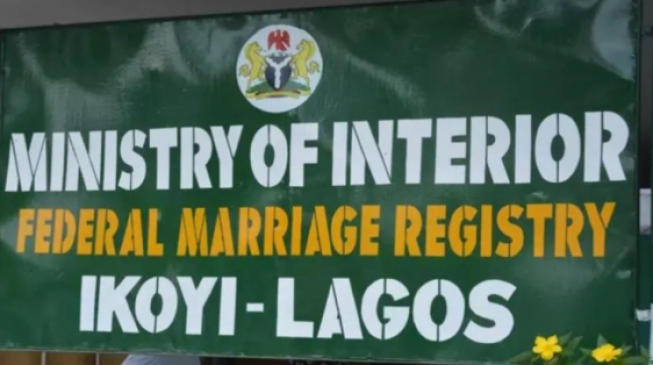 The Lagos State Government has secured another court injunction restraining the Federal Government's owned Registry in Ikoyi from conducting marriages, saying it was unconstitutional for the Federal Government to be usurping the power of the State Government and the Local Government in this regard.
The judgment delivered by Hon Chuka Aunstine Obiozor with the reference number SUIT NO: FHC/L/CS/1760/16 of Lagos High Court in favour of Lagos State and which took effect on Monday 30th of April 2018, reaffirmed that all the marriage registries in the Local Government and Local Council Development Areas in Lagos are the authentic and legally-binding government division established to carry out such function.
Addressing a Press Conference on the development on Thursday, the Commissioner for Local Government and Community Affairs, Muslim Folami said the Ministry was in the process of officially communicating the development to the various embassies in the State, stressing that the decision of the court was supreme and was legally binding on all, the embassies inclusive.