Trump Confirms North Korean Official Is Headed To New York To Discuss Nuclear Summit
President Donald Trump confirmed on Tuesday that Kim Yong Chol, vice chairman of North Korea's ruling Workers' Party Central Committee, was on his way to New York to discuss a proposed nuclear summit between the countries.
Kim plans to meet with Secretary of State Mike Pompeo sometime this week, according to the White House.
Trump canceled the summit, set to take place on June 12 in Singapore, on Thursday, citing "the tremendous anger and open hostility displayed" in a statement North Korea had released that attacked the U.S. Trump changed his tune a day later, hinting the summit could still take place.
"We're talking to them now," he said Friday. "They very much want to do it. We'd like to do it."
American and North Korean officials have been conducting a series of meetings that were ongoing as of Tuesday, the White House confirmed, adding that a team is already in Singapore preparing for the summit.
Kim will be the highest-level North Korean official to step foot in the country since 2000. Currently in charge of inter-Korean relations, he was the longtime head of North Korea's intelligence agency, making him one of leader Kim Jong Un's most trusted advisers.
South Korea blamed him for the sinking of the Cheonan, a South Korean military ship, in 2010, which killed 46 South Koreans.
He attended the Pyeongchang Winter Olympics earlier this year as part of the North Korean delegation and was photographed sitting next to White House adviser Ivanka Trump, the president's oldest daughter, during the opening ceremony.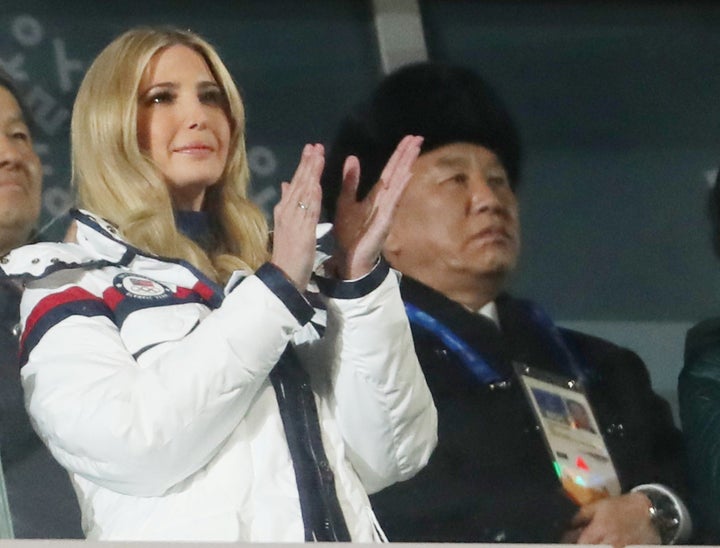 Ivanka Trump and Kim Yong Chol of the North Korea delegation attend the closing ceremony of the Pyeongchang Winter Olympics on Feb. 25.